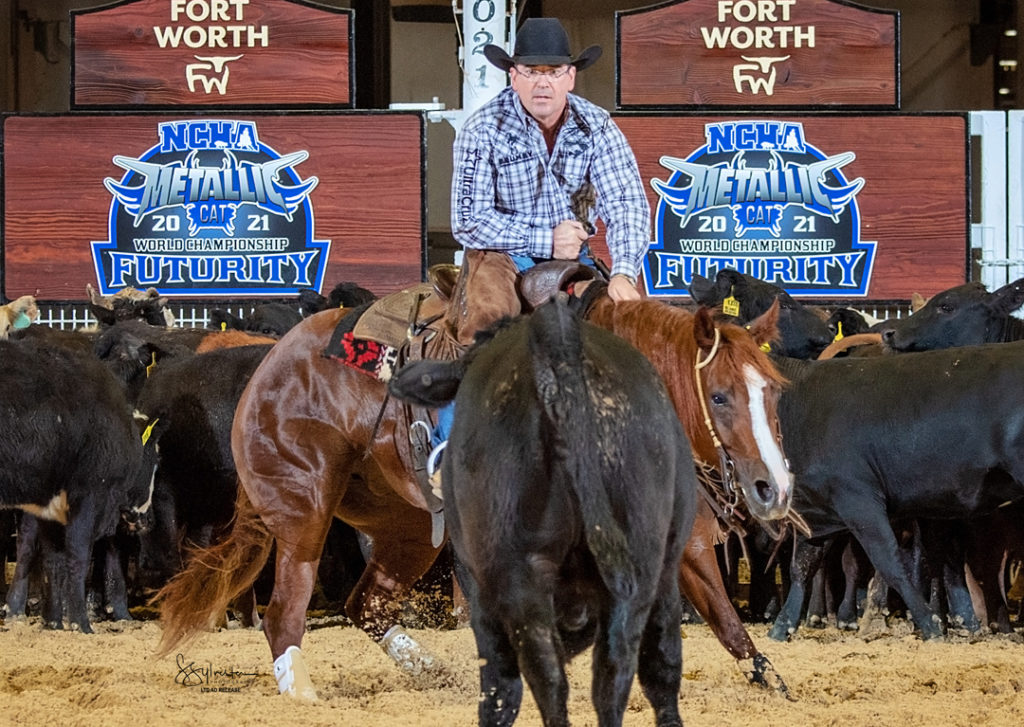 NCHA Futurity Open Champion Janie Wood, daughter of Slate River Ranch Sale reference dam Junie Wood
Leading cutting horse breeder Slate River Ranch, home of 2014 Horse of the Year Junie Wood and 2021 NCHA Open Futurity Champion Janie Wood, will hold their Landmark Broodmare and Yearling Sale at the ranch in Weatherford, Texas, on October 6th, 2023, beginning at 6:00 p.m.
The Sale's offering includes two daughters of Junie Wood, who has lifetime earnings of $526,845 and produce earnings of $543,148. Seven-year-old Ethell, a Junie Wood daughter by all-time leading sire Metallic Cat, is a multiple Triple Crown events finalist and she sells in foal to Countin Hot Checks.
Four-year-old Junie, also a featured broodmare out of Junie Wood, is by Im Countin Checks, sire of earners of $7.5 million; she sells in foal to NCHA Horse of the Year Cool N Hot, whose first foals are 3-year-olds of 2023.
The broodmare offering also includes Play Miss, an NCHA all-time leading dam with produce earnings of $955,685. The 20-year-old Playgun daughter was a major event Open cutting champion under John Mitchell, Slate River Ranch Head of Horse Operations and Training, who also trained and showed Junie Wood and Janie Wood.
Established by Virginia-based business owner Glade Knight in 1997, Slate River Ranch is a family-owned operation and the only ranch in cutting horse history to have received the prestigious titles of Top Owner and Top Breeder in the same year. The dual titles were earned in 2008, 2010, and in 2016. Currently, Glade Knight/Slate River Ranch is #1 – AQHA All Events Breeders for All Time and #1 – AQHA Cutting Breeders for All Time.
For up-to-date information on the Slate River Ranch Landmark Broodmare and Yearling Sale see the Western Bloodstock website at www.westernbloodstock.com