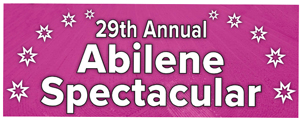 Smart Lookin Sannman, sired by Sannman and shown by Christian Miller for Ted and Nancy Turner, Bushnell, Fla., scored 223 points on Thursday, January 7, to claim the 2021 Abilene Spectacular Open championship, as well as the winner's purse of $18,000, from a finals' field of 25 horses.
Side Chic, a Smooth Talkin Style daughter owned by Pat and Lisa Taylor, Pilot Point, Tex., and bred by Holmes & Hill, scored 220.5 points to earn the reserve championship and $15,000, under Lloyd Cox. On the previous day, Cox had tied for the reserve championship in the Abilene 5/6 Classic on the Taylors' 6-year-old Metallic Cat son Slooow Ride LTE $165,813.
Lloyd Cox, the NCHA Hall of Fame earner of $9,685,047, also tied himself with 220 points to split third and fourth on Thursday, riding My Wayward Son, a Kit Kat Sugar son owned and bred by Crown Ranch, Weatherford, Texas, and Baby Talk LTE $97,611, a Smooth Talkin Style daughter, who placed fourth in the 2020 NCHA Futurity and is owned and bred by Barker Ranch, Madill, Okla. My Wayward Son and Baby Talk each earned $11,500, while Cox also scored 215.5 points on his own horse, Meant To B, by Dual Rey, to spilt 14/16 and earn $2,833.
In addition to the Abilene Spectacular Futurity winner's check, which represents Smart Lookin Sannman's first deposit as an NCHA money earner, the red roan gelding also collected $3,076 in the Novice and $2,221 in the Gelding divisions. Bred by John McCarthy, Dade City, Fla., Smart Lookin Sannman is the first NCHA earner out of Didges Smart Kitty LTE $111,145, by WR This Cats Smart.
Christian Miller, the NCHA earner of $283,330, showed Sumkinda Sweet Thang LTE $26,979, by Dual Smart Rey, as an Open Limited finalist in the 2020 Abilene 5/6 Classic, and also placed second with her in the Open Limited Novice.
Miller is a seven-times Open Limited champion, with wins in the 2020 Waco Texas 4-Year-Old Futurity on Meteles Native Son, as well as in 2019 at the Non Pro Cutting in Ardmore, on 4-year-old SDP Ruby Tuesday; the Waco Texas Futurity on 3-year-old SDP Just My Cat; the Cotton Stakes 3-Year-Old Futurity on Dirti Dancin; the Bonanza Futurity with 4-year-old Rocky Mountain Blues; the Cotton Stakes 5/6 Classic on SDP Just My Cat; and the Brazos Bash Futurity on 3-year-old SDP Just My Cat.
The 2021 Abilene Spectacular continues through Sunday, January 10.