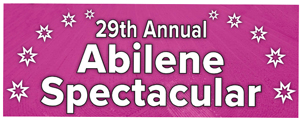 In a field of 15 horses, 12 of which had scored 220 or higher in the qualifying go-round, it was Buonvino under Beau Galyean, last to work in the 2021 Abilene Spectacular 5/6 Classic Open finals, who won the championship on Wednesday, January 6.
Two Metallic Cat 6-year-olds, Slooow Ride, a stallion shown by Lloyd Cox for Pat and Lisa Taylor, Pilot Point, Tex., and Summer Time Fun, a mare shown by James Payne for Kathleen Moore, Madill, Okla., tied for the reserve championship with 219.5 points. Slooow Ride and Summer Time Fun, among nine of the 15 finalists sired by Metallic Cat, each received a payout of $10,500.
Buonvino LTE $107,454, bred by David Hartman out of the Dual Rey daughter Never Reylinquish LTE $84,709, was a finalist with Beau Galyean in seven major 2020 events, including as reserve champion of the Ike Hamilton Futurity and the Non-Pro in Ardmore, as well as third-place in the NCHA Derby.
This is the sixth Abilene Spectacular championship win for Beau Galyean, the NCHA Hall of Fame earner of $4,518,370. Last year, Galyean won the 5/6 Classic on Metallics MVP, who he showed this year to place third, with 219 points, for Billy Wolf, Whitesboro, Tex.
In 2017 , Galyean won the Abilene 5/6 Classic with NCHA Open Horse of the Year Metallic Rebel LTE $411,837, and in 2009 he won the Abilene Futurity on 4-year-old Metallic Cat LTE $574,494, 2009 Open Horse of the Year and currently a leading sire of earners of over $33 million. In addition, Galyean won the 2007 and 2008 Abilene Non-Pro Futurities on Myles From Nowhere and Tassa Cat.
And on Thursday, January 7, Galyean has a chance to add more Abilene trophies to his cache, as a finalist with two top contenders in the Abilene 4-Year-Old Futurity. Sueper Hot, owned by Dottie St. Clair Hill, Glen Rose, Tex., won the first go-round with 223 points under Galyean, and has a top cumulative of 440.5 points. Hottish In Havana, owned by the Wolf/Galyean Partnership, and shown by Galyean, has a cumulative score of 438.
The 2021 Abilene Spectacular continues through Sunday, January 10.