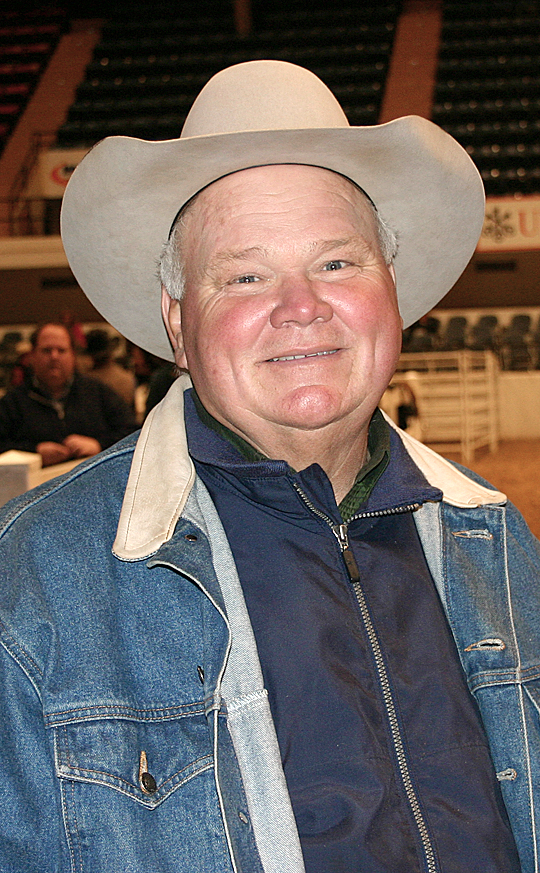 Bernie Kirkland, 71, Weatherford, Tex., a longtime NCHA member, as well as an Area Director and Amateur Committee member, passed away on Monday, December 21.
Kirkland grew up in Florida, where, in 1964, his father bought him his first registered Quarter Horse. Following high school, Kirkland attended the University of Alabama on a golf scholarship, then accepted a job offer from an uncle, who owned sixty-three Western Sizzlin' Steakhouse restaurants.
"I was in the restaurant business for eleven years and didn't enjoy it at all," he admitted. "So I started messing with horses."
Kirkland worked for several cutting horse owners and breeders, including H.B. "Woody" Bartlett, Pikeville, Ala., before he went out on his own, buying and selling cutting horses.
Although Kirkland joined NCHA in 1981, his first real taste of competition came in the early 2000's, when Boyd Rice asked him to haul some horses to Oklahoma for a Polo Ranch Cutting. While they were at the event, Rice's son Tarin, who was entered in the $2,000 Rider class, broke his leg, and Boyd convinced Kirkland to take Tarin's slot.
"I went in and marked a 215.5 and it was fun," said Kirkland. "Then I bought a horse named Hard Hat Harry from Roy Carter and I did well with him."
Kirkland showed Hard Hat Harry to place fifth in the 4-Year-Old Amateur finals of the 2002 NCHA Super Stakes and fourth in the 2003 Memphis Futurity. One of his favorite horses, however, was Special Little Wren, a Smart Little Lena daughter purchased from her breeder, Woody Bartlett.
Kirkland showed Special Little Wren, as a 2005 NCHA Futurity Amateur Semi-Finalist, and claimed the 2006 NCHA Super Stakes Amateur reserve championship. In addition to her talent as a show horse, Kirkland took pride in Special Little Wren because he had owned and at one time or another traded both her dam, Special Lil Peppy, and her granddam, Berry Special.
"I am so thankful for everything I've gotten in this business," said Kirkland. "I'm a horse trader. All I do is buy and sell horses. The business has been good to me, but the friends are worth more than the money. They're just good folks and I appreciate them all."
In 2017, Bernie Kirkland was selected as that year's Mary Kingsley Amateur Sportsmanship Award recipient. The award honors dedicated Amateur cutters who have made significant contributions to the sport of cutting and the National Cutting Horse Association.